What Would Make Your Relationship More Fulfilling?
Remember when you first met – how open your hearts were together and how connected you felt? Remember the free flow of appreciation, affection, good will, and the fun and love you shared naturally together?
How has your relationship evolved since then? Have you grown closer? If not, from each person's point of view, what happened? Or what concerns do you have that could happen?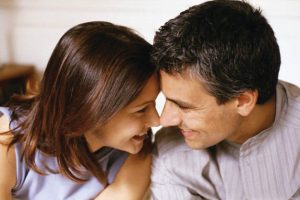 Clearly, people's personalities are fundamentally different. And yet we are drawn to someone as a partner who is fundamentally different. Their natural gifts complement us, expand us, and are meaningful to us.
But it also means that they tend to bring into the relationship different core needs, inner pressures and sensitivities. And it is when those clash that tensions arise and couples begin to have a hard go.
Fortunately, couples like you can gain these shared awarenesses of each other's world and develop the skills that enable them to keep their hearts open, safely resolve their differences, and grow closer together.
Partners can also learn to develop their ability to make their relationship more fulfilling – even more than before as they grow in the relationship. They can develop their ability to open up and learn to express warmth and appreciation more easily together. So it shows up in their support, quality time, affection, surprises, romance, and sharing in more meaningful and enjoyable activities together.
And, finally, couples can learn to make more meaningful love together. In a natural, more aware and innocent way, that is more emotionally fulfilling for both partners. And not just have "sex."
Couples also find that this new orientation is a short term process. It does not take long to develop these new awarenesses, communication skills, conflict resolution tools, and intimacy skills. Nor does it have to cost an arm and a leg.
Continue to Part 1:
Meeting Each Other's Needs